EAW Magnum Fixed Mount....A little history.... Back in the late '80's early '90's the creation of lightweight magnums in composite stocks was all the rage. See before that we had heavy barreled magnums in wood stocks. The weight of the barrel and wooden stock helped absorb the magnum recoil. These new lightweight magnums needed something to take the bite away. The muzzlebrake came into service. The down side of an effective muzzlebrake is the added vibration. If there are 5 rows of holes in a brake there will be 5 individual shockwaves resonating down the barrel everytime the gun is fired. All this added vibration can shake things apart, like a scope mount.
We are all accustom to the old standard "Redfield" and "Leupold" mounts that have a rotary front ring and a rear ring held in place by two large windage screws. Well those two large screws are actually only holding onto a small tab of soft steel. Many gunsmiths and gun owners tend to over tighten these screws to secure the ring. Well this tightening actually creates more issues. The tightening process bends the small tabs down in such a way that the rear ring will only be resting on the point of these two tabs. This greatly reduces the ring surface to base area and its ability to hold the scope in place under all that vibration. I have often referred to these mounts as "One Season" mounts. The guy buys a new gun. He mounts a scope with the "old standard" mount. Gets the gun sighted in, if he is lucky enough, then hunts. It's the next fall when he pulls the gun out and starts checking his zero that things go a stray. What will first happen is his point of impact will shift, often time stringing up and to one side of the other. Then groups become erratic and all over the place. If not caught in time scope damage occurs, as the rear ring will release itself from grip of those two large screws and the soft steel post in the front ring gives way......
After reinforcing or having to replace countless numbers of scope mounts due to recoil abuse, NECG worked with EAW on a solution. The outcome was the "EAW Magnum Fixed Mount". By incorporating a perpendicular dovetail onto the rear scope base we gave the rear ring something to truly hold onto and this dovetail provides shear strength the "old standard" mount could only dream of. The mount utlizes two windage screws for rough windage correction. We also incorporated the EAW Pivot Mount front base and front ring into the Magnum Fixed Mount. By using the hinged front ring we can raise and lower the rear of the scope to level it to the bores axis as the rear rings come in .5mm / .020" increments. This means: NO MORE SHIMS!!! We offer the EAW Magnum Fixed Mount for many popular rifles.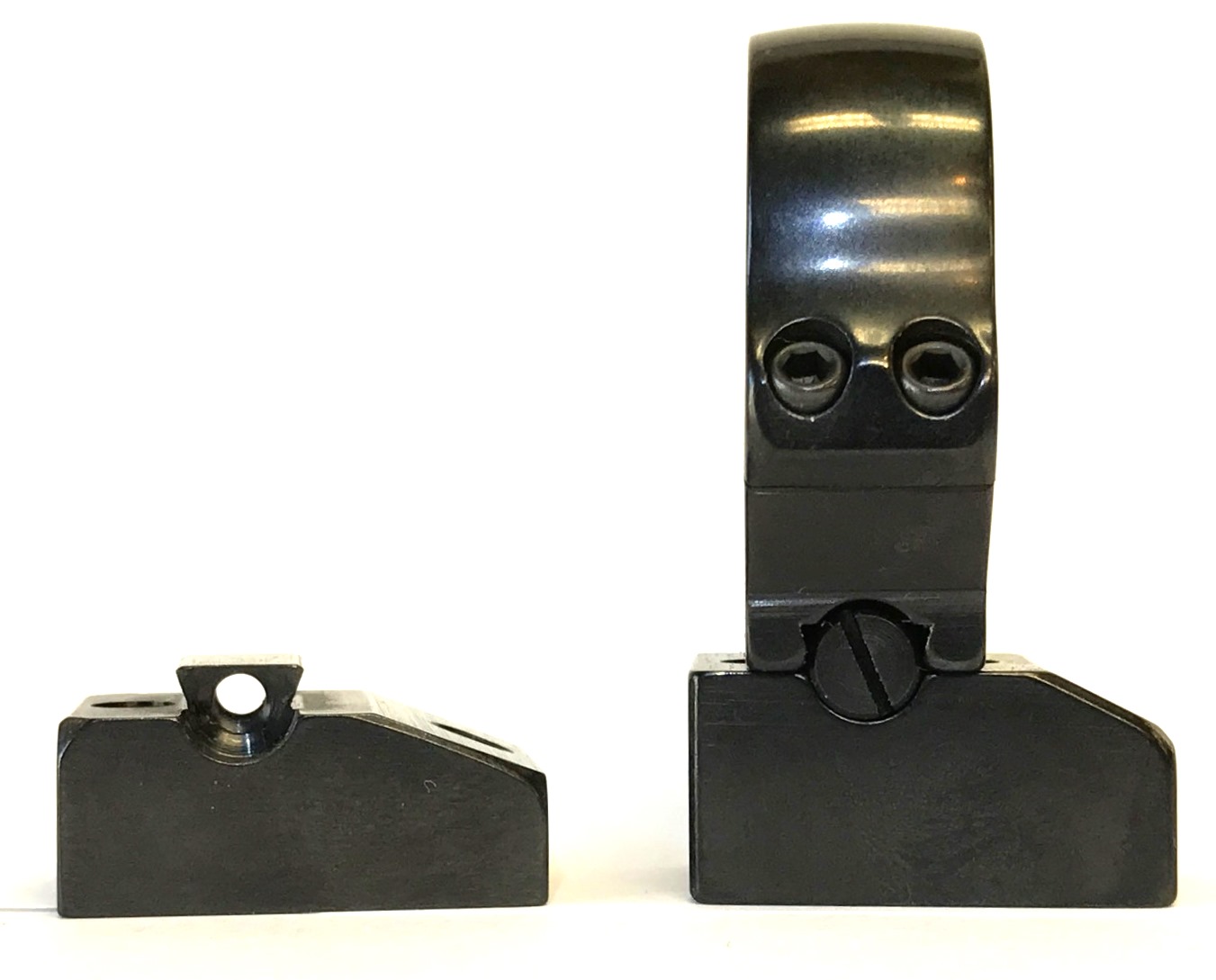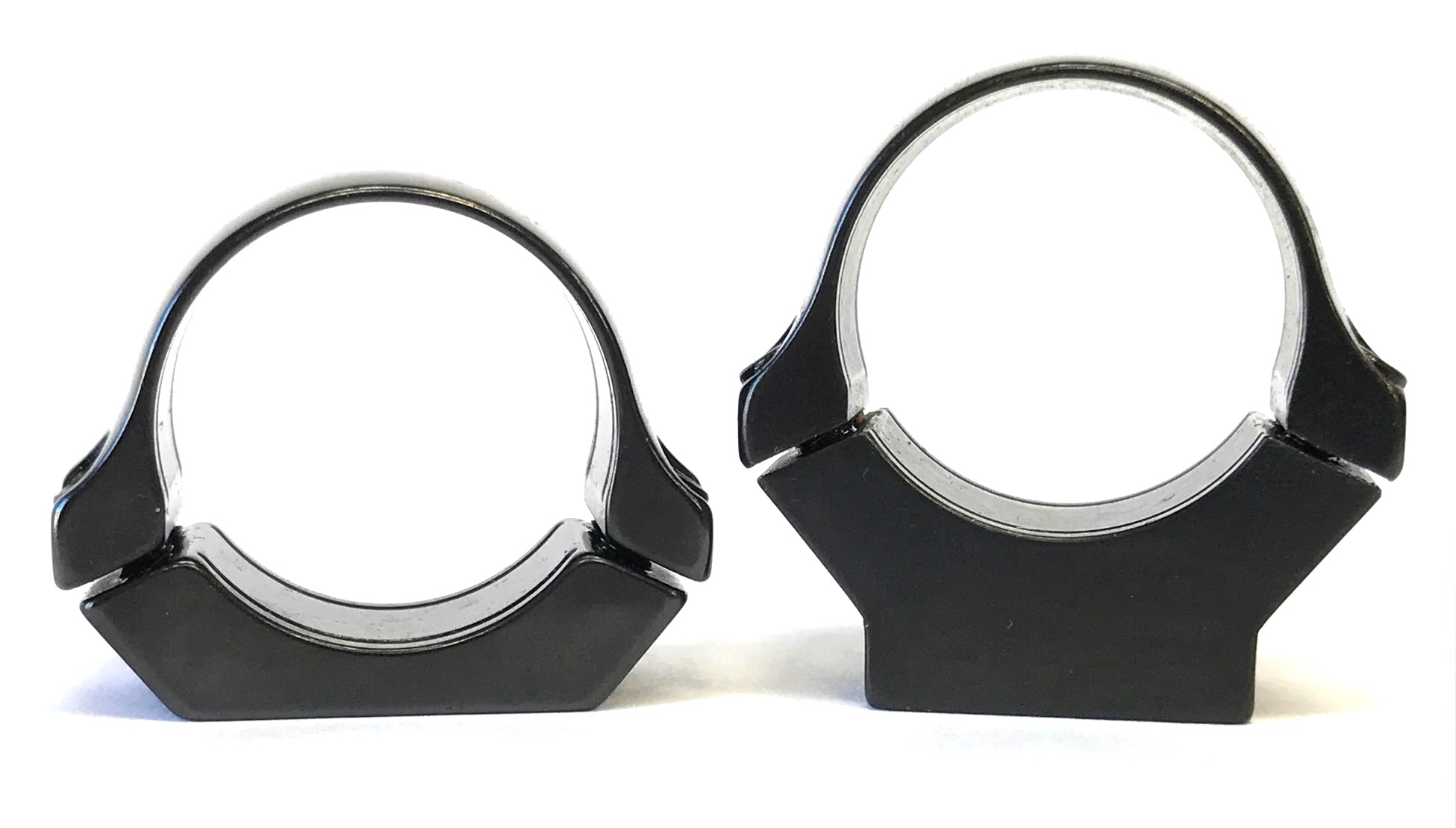 EAW Magnum Fixed Rear Base EAW Rear Rings from 4mm to 12mm