Home
> Ammunition
NECG is now selling the hard to find……….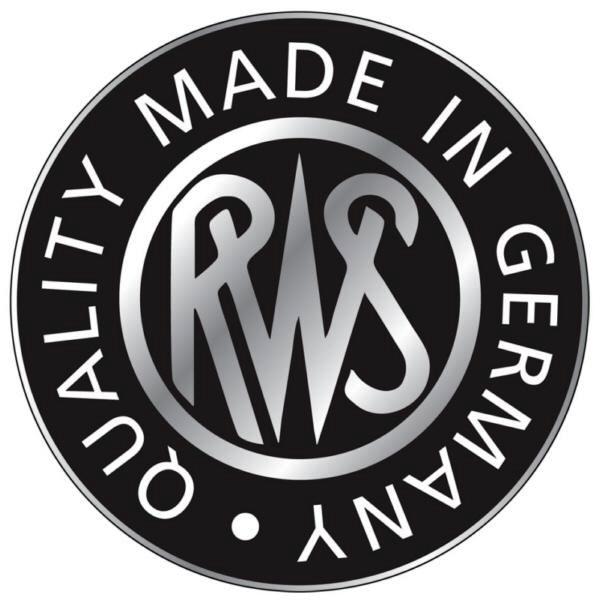 RWS Ammunition
If you take your hunting seriously you owe it to yourself to look at RWS Ammunition. This is not "plinking" ammo but rather some of the most meticulously made hunting ammunition ever factory produced. RWS controls ever aspect of their components and their bullet designs are without equal. NECG is stocking the hard to find metric calibers as well some old American favorites with some of the most advanced bullet designs around. We will also be stocking many with "Lead Free" alternatives.
Click here RWS Centerfire Cartridges.pdf to view their amazing product line.
"This ammo is not cheap, but worth every penny."
This ammunition is stocked in limited quantities, so sales will be based on "first come - first serve". Back orders are possible.
Pre-order requests are welcome. If you see a load in their catalog, that you would like to purchase, please let us know and we can add it to an upcoming order. Please plan ahead for these new inquiries as shipments from Germany can run several months.
Ammunition is priced per box. 20 rounds per box unless otherwise indicated.
AMMO RESTRICTIONS:
You must be 18 or older to purchase rifle ammunition.
All ammunition must be shipped Domestic Ground.
Residents of CA, DE, IL, NY and OH may have additional restrictions.
Check your state and local laws for any other ammunition regulations that may apply.
NECG CANNOT SHIP AMMUNITION TO THE FOLLOWING ADDRESSES:
U.S. Addresses having a zip code that starts with 100, 101, 102, 606, 607 or 608.
Item # Cartridge Bullet Weight Price / Box
2116375 .22 HORNET KTMS 46 $32.99
2116383 .22 HORNET VMS 46 $31.99
2116367 .22 HORNET MJ (50 Rounds) 46 $44.99
2116448 5,6X50 R MAG TMS 55 $42.99
2116715 5,6X57 KS 74 $68.99
2116863 5,6X52 R TMS 71 $64.99
2116871 .243 WIN TMS 100 $58.99
2116995 6,5X55 DK 140 $56.99
2117002 6,5X55 KS 127 $52.99
2117096 6,5X57 KS 127 $61.99
2117118 6,5X57 R DK 140 $64.99
2117185 6,5X68 TMS 93 $74.99
2117215 6,5X68 KS 127 $73.99
2117290 270 WIN HMK 130 $63.99
2315972 270 WIN EVO 154 $69.99
2117541 7X64 TMR 173 $57.99
2117592 7X65 R HMK 173 $58.99
2315432 7X65 R EVO 159 $78.00
2315830 308 WIN BION YELLOW 154 $74.99
2315434 308 WIN EVO 184 $69.99
2318845 308 WIN HIT 165 $49.99
2315435 30-06 EVO 184 $63.99
2315781 30-06 BION YELLOW 154 $74.99
2318843 30-06 HIT 165 $48.99
2117835 30 R BLASER UNI 180 $82.99
2117843 30 R BLASER KS 201 $73.99
2316140 30 R BLASER EVO 184 $84.99
2117894 30 R BLASER DK 165 $74.99
2315433 300 WIN MAG EVO 184 $89.99
2318844 300 WIN MAG HIT 165 $65.99
2315741 300 WSM EVO 184 $98.99
2118114 8X68 S HMK 187 $85.99
2118122 8X68 S KS 224 $82.99
2118149 8X68 S KS 180 $82.99
2123517 8X68 S DK 180 $84.99
2316522 8X68 S EVO 201 $89.99
2118165 9,3X62 DK 225 $69.99
2119250 9,3X62 UNI Classic 293 $62.99
2118203 9,3X62 HMK 258 $78.99
2118211 9,3X62 TMR 286 $66.99
2118173 9,3X64 DK 225 $87.99
2119250 9,3x64 UNI Classic 293 $62.99
2118270 9,3X74 R TMR 286 $67.99
2118297 9,3X74 R KS 247 $69.99
2315437 9,3X74 R EVO 291 $85.99
2118327 10,3X60 R KS 253 $72.99
2316530 7MM REM MAG EVO 159 $99.99
2118548 7X57 R KS 162 $49.99
2118564 7X57 R ID 162 $67.99
2119226 8X57 JS ID 198 $67.99
2119234 8X57 JRS ID 198 $69.99
2119331 404 TM WOODLEIGH 400 $112.99
2119358 404 VM WOODLEIGH 400 $112.99
Other RWS Ammunition available:
2116502 5,6X50 R MAG TM 63
2116847 5,6X50 R MAG TMS 50
2116979 6,5X65 RWS KS 127
2116987 6,5X65 R RWS KS 127
2117649 300 WIN MAG KS 165
2117657 300 WIN MAG UNI 181
2117827 30 R BLASER KS 150
2117878 300 WIN MAG DK 165
2118378 375 H&H MAG UNI 300
2118459 375 H&H MAG KS 300
2118491 7MM REM MAG ID 178
2118505 7MM REM MAG KS 162
2118629 7MM REM MAG TMS 145
2119250 9,3X64 UNI 293 BO