GPO | New England Custom Gun Service, Ltd.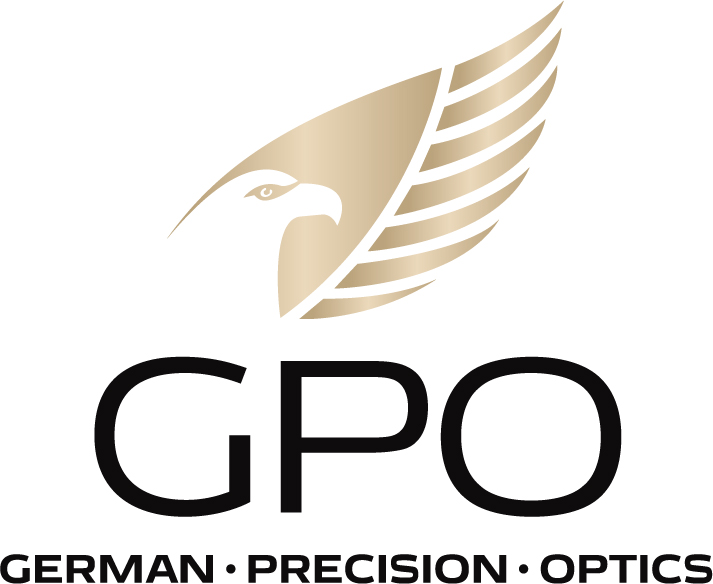 THE GPO STORY
The sporting optics market has featured an uncountable number of products, some poorly made and some of spectacular quality, sold by both unknown and well-established brands. However, over the last ten years of global production standardization and international sharing of technical expertise, the quality and optical excellence of premium European brands have become similar to those of many other brands. With regard to clarity and sharpness, the difference between mid-priced and high-priced products is indistinguishable to most customers. However, the pricing difference between these categories is dramatic.
GPO
was founded by optical industry senior executives who have experienced how big brands increase profitability to support their massive production infrastructures. This corporate profitability structure normally results in increased consumer pricing or decreased product feature quality. We at

GPO

have a unique corporate structure that allows us to build higher-quality products with better features at similar prices or similar-quality products at better prices. Our products are built to our high-quality standards in some of the largest global production facilities in the world. All of our design, engineering, and quality management is done internally in Germany.
We at

GPO

strive to bring you the best premium product line at the absolute best price/value ratios in the industry. We offer a powerful industry Spectacular Lifetime WarrantyTM to consumers, and we publicly support select organizations that persistently fight to preserve your way of life. We will not invest in extreme infrastructures and force consumers to pay for it. We will not invest in making a product that gives you unnoticeably better performance for a disproportional increase in price. We will not mislead our customers. Our reputation from a lifetime in the sports optics industry ensures this.
When it comes to your next optical purchase, trust in

GPO

. You will not be disappointed.
PASSION 3X
 - This premium-entry level, 1" line of riflescopes, packs some incredible features into small, compact, and versatile optics. These features are typically found in higher priced scopes such as industry-leading field of view, quick-adjust turrets, fast-focus ocular and generous eye relief. PASSION 3X is sure to be your workhorse that transforms a hunt into a harvest.
PASSION 4X 
- This premium 30mm line gives additional advantages to the shooter including higher magnification ranges and larger low-light objective lenses. The excellent range of adjustment, custom MOA ballistic reticle and a custom Kenton Industries turret made to your favorite caliber make the 6-24x50 perfect for long-range shooting and hunting. The 3-12x56 is designed for use in the lowest light conditions.
PASSION 6X & PASSION 8X
- This super-premium 30mm line offers a comprehensive array of features for shooters and hunters. The 6X and 8X super-zoom magnification range provides extreme versitility for both closer and long-distance applications. The double HD objective lenses assure optical brillance and low-light visibility. This super-premium flagship prodcust is sure to impress the most discerning, hardcore trophy hunter.
GPOTAC
- This line of tactical riflescopes packs incredible high-demand features into every item. Large, lockable 0.1MRAD turrets, Mil-Spec reticles, daylight bright etched illumination with auto-off functionality and stunning optical perfomance will shake shooters to their core. Built with 30mm and 34mm main tubes, these riflescopes allow for an optimal range of adjustment. Feature for feature, spec for spec, you will find no better optic for your demanding needs. 
"GPOBTS" -
GPO
Ballistic Turret System
GPO
PASSION 3X

3-9x42 and 4-12x42 scopes include 5 custom turret rings. One each for the .223 Remington, 6.5 Creedmoor, .308 Winchester, .30-06 Springfield and the .300 Winchester Magnum calibrated for use with select Hornady ammuntion. This turret system is intended to assist shooters in attaining accurate game shot placements at up to 500 yards. Visist www.gpo-usa.com for more detailed information.

 ________________________________________
 GPO 

 Micro-FiberOptic Dot Illumination System
The GPO

 "micro-fiberoptic dot" illumination system can be adjusted between being barely visible for low-light conditions or extremely bright daytime usage. Auto-Off technology assures users that they always have a live battery when most needed. 
Extremely fine micro-fiberoptic dot for precision long-range shooting

Continous smooth rheostat for illumination adjustment between very dim to daylight bright.

Automatically powers down the illumination when the electronis module has been stationary for more than 3 hours.

Alerts the user when the battery has only 15% remaining battery life.
For more details on the GPO product line, visit their website at:
Price
Sort Order
Per Page
Filter By